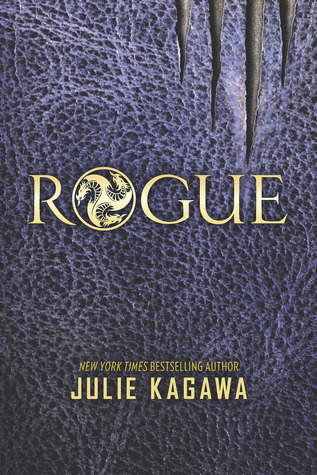 by Julie Kagawa (Goodreads Author)
Book Synopsis(Goodreads):
Ember Hill left the dragon organization Talon to take her chances with rebel dragon Cobalt and his crew of rogues. But Ember can't forget the sacrifice made for her by the human boy who could have killed her—Garret Xavier Sebastian, a soldier of the dragonslaying Order of St. George, the boy who saved her from a Talon assassin, knowing that by doing so, he'd signed his own death warrant.
Determined to save Garret from execution, Ember must convince Cobalt to help her break into the Order's headquarters. With assassins after them and Ember's own brother helping Talon with the hunt, the rogues find an unexpected ally in Garret and a new perspective on the underground battle between Talon and St. George.
A reckoning is brewing and the secrets hidden by both sides are shocking and deadly. Soon Ember must decide: Should she retreat to fight another day…or start an all-out war?
Quote 1:
"There are a dozen St. George soldiers hiding in that maze," my trainer said. "All hunting you. All looking to kill you. Welcome to Phase Two of your training, hatchling."

Quote 2:
"The hardest thing about waiting to die is being torn between wanting more time and wishing they would just get it over with already."
Quote 3:

"Be polite," Mr. Roth had said. Always a good plan when staring down an eighty foot dragon who could swallow you in one bite.