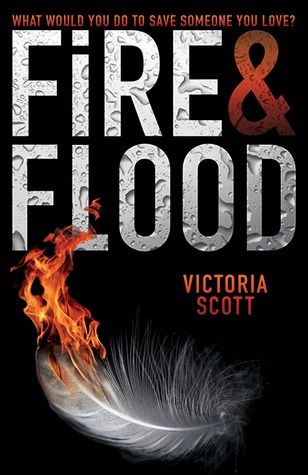 by Victoria Scott (Goodreads Author)
Book Synopsis(Goodreads):
Time is slipping away….
Tella Holloway is losing it. Her brother is sick, and when a dozen doctors can't determine what's wrong, her parents decide to move to Montana for the fresh air. She's lost her friends, her parents are driving her crazy, her brother is dying—and she's helpless to change anything.Until she receives mysterious instructions on how to become a Contender in the Brimstone Bleed. It's an epic race across jungle, desert, ocean, and mountain that could win her the prize she desperately desires: the Cure for her brother's illness. But all the Contenders are after the Cure for people they love, and there's no guarantee that Tella (or any of them) will survive the race.The jungle is terrifying, the clock is ticking, and Tella knows she can't trust the allies she makes. And one big question emerges: Why have so many fallen sick in the first place?Victoria Scott's breathtaking novel grabs readers by the throat and doesn't let go.
Quote 1:
"I leap out of bed, heart pounding.  This must be a joke.  A prank.  It can't be real.
Can it?
If this is a joke, it's the worst kind.  Because I'd do anything to save Cody's life.  And this device — this woman — just told me there's a way. Did my dad listen to this? My mom?  Do they know what she said?  If they did and they thought there was even a possibility of its being true, why would they ever try to destroy it?
― Victoria Scott, Fire & Flood
Quote 2:
"When I first saw the sand, I thought it was beautiful. Like maybe it'd be fun to just roll around in and make sand angels. Now I know the truth, that sand is actually the love child of proud parents Marie Antoinette and Joseph Stalin."