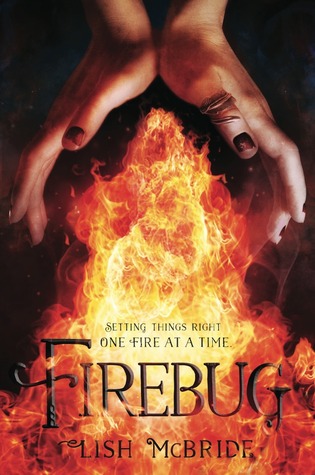 by Lish McBride
Book Synopsis(Goodreads):
Ava can start fires with her mind . . . but is it a blessing or a curse?
Ava is a firebug—she can start fires with her mind. Which would all be well and good if she weren't caught in a deadly contract with the Coterie, a magical mafia. She's one of their main hit men . . . and she doesn't like it one bit. Not least because her mother's death was ordered by Venus—who is now her boss.
When Venus asks Ava to kill a family friend, Ava rebels. She knows very well that you can't say no to the Coterie and expect to get away with it, though, so she and her friends hit the road, trying desperately to think of a way out of the mess they find themselves in. Preferably keeping the murder to a minimum.
Quote 1:
"But nowhere in the file had anyone said, "Oh, and by the way, he runs like a gazelle with an espresso addiction." At least not in the parts I'd skimmed."
― Lish McBride, Firebug
Quote 2:
"Don't you think it's a bad sign that your best argument for your beau is that nothing has been proved in court?"
― Lish McBride, Firebug
Quote 3:
"There'd been some nights when my fat ass had saved my ass (ba-dum-tsh)."
― Lish McBride, Firebug
Quote 4:
"Aves hasn't mentioned a boyfriend," Lock chimed in, "and we're just dying to hear all about you." Liar. My friends were filthy lying sadists."
― Lish McBride, Firebug