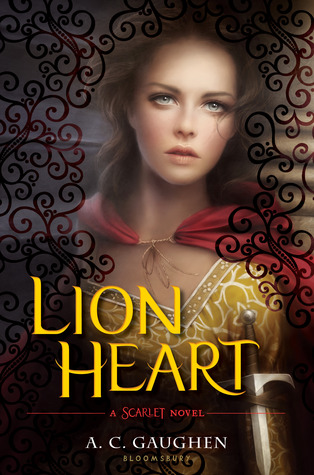 Book Synopsis(Goodreads):
The eagerly-awaited conclusion to the Scarlet trilogy delivers another action-packed and romance-filled adventure.
Scarlet has captured the hearts of readers as well as the heart of Robin Hood, and after ceaseless obstacles and countless threats, readers will finally find out the fate of the Lady Thief.
Imprisoned by Prince John for months, Scarlet finds herself a long way from Nottinghamshire. After a daring escape from the Prince's clutches, she learns that King Richard's life is in jeopardy, and Eleanor of Aquitaine demands a service Scarlet can't refuse: spy for her and help bring Richard home safe. But fate—and her heart—won't allow her to stay away from Nottinghamshire for long, and together, Scarlet and Rob must stop Prince John from going through with his dark plans for England. They can not rest until he's stopped, but will their love be enough to save them once and for all?
Quote 1:
"I will always return to him. I can deny it all I like," I told her in a whisper, "but when someone holds your heart, its impossible to stay away."
― A.C. Gaughen, Lion Heart
Quote 2:
"Rob sidled up next to me. "You don't have to come," he told me. "We can do it."
Glaring at him, I said, "I'm coming. For Heaven's sake, I put on a dress and you lot think I'm a girl."
― A.C. Gaughen, Lion Heart
Quote 3:
"You see the world as fixed and finite, and it is not. It is liquid and ever moving, and one act can change everything."
― A.C. Gaughen, Lion Heart
Quote 4:
"David punched him across the face.
Allan dropped like a sack of potatoes.
I crossed my arms. "Was that necessary?"
"I won't tolerate an insult to your person," David told me, straightening his tunic. "But no. That was more for my enjoyment."
"Well, now you have to carry him, you know," I told David.
He raised a grim eyebrow to me. "Worth it."
― A.C. Gaughen, Lion Heart