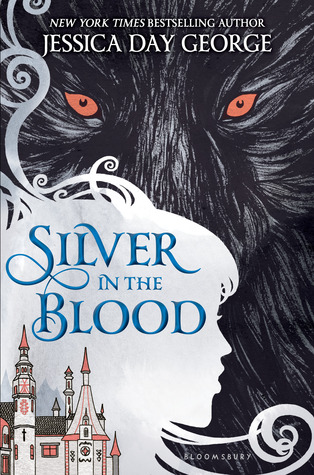 Book Synopsis(Goodreads):
A New York Times bestselling author brings dark secrets to life in a lush new YA perfect for fans of Libba Bray or Cassandra Clare.
Society girls from New York City circa 1890, Dacia and Lou never desired to know more about their lineage, instead preferring to gossip about the mysterious Romanian family that they barely knew. But upon turning seventeen, the girls must return to their homeland to meet their relatives, find proper husbands, and—most terrifyingly—learn the deep family secrets of The Claw, The Wing, and The Smoke. The Florescus, after all, are shape-shifters, and it is time for Dacia and Lou to fulfill the prophecy that demands their acceptance of this fate… or fight against this cruel inheritance with all their might.
With a gorgeous Romanian setting, stunning Parisian gowns, and dark brooding young men, readers will be swept up by this epic adventure of two girls in a battle for their lives.
My Review:
This book is a good example of why you shouldn't let other people's reviews influence what books you read.  I was very excited for this book when it first came out, but I was unable to read it right away. By the time I was ready to read it, the reviews were not as good as I would have liked.  So I put off reading it until earlier this week.  I have a whole stack of books that I need to read, but this book was calling to me.  I am very glad that I took the chance.
Dacia and Lou are cousins, their mothers being sisters from an old and powerful Romanian family.  Their fathers are from two of the most prominent families in New York.  Dancia and Lou are best friends, but in many ways they are opposites.
Dacia is tall, thin, and beautiful.  She loves her cousin, Lou, and tries to protect her from things that might hurt or upset her.  She can get very restless when things become too routine and she can maybe even be a little wild.
Lou is short, curvy, and beautiful.  She is shy and always follows the rules.  She loves her cousin, Dacia and will do anything to make her happy.  She wishes that she were tall and thin like her cousin.
Their Aunt Kate takes them on a European Tour to give them some polish.  Lou's family comes along too, but Dacia's family stays home, because her mother is expecting another baby.  While in London, Dacia gets involved with a very dashing Lord.  As punishment, Aunt Kate whisks her off to Bucharest without stopping in Paris.  While Lou and her family head for Paris.  The girls have a hard time being apart.  They keep in touch by writing letters to each other.  Some very strange things start happening for both girls.  They are eventually reunited, but their whole lives are starting to change.  It seems there is a family secret.  One that some members of the family would kill to protect. Once the secret is revealed, their lives will never be the same.
I really loved this book.  This is not your normal shape-shifter story. To me it was a very refreshing change.  The author is a little slow to reveal the secret, but the suspense keeps you on the edge of your seat.  I read this book in one day and I never got bored.  I had a hard time putting it down to take care of daily things.  It does not end on a cliff hanger, but there are enough unanswered questions to warrant a continuation of the story in other books.  When I got to the end of the book, I was sad for the story to be over.  I wanted more. I loved the characters, especially Dacia and Lou.  The story is told from both of their points of view.  I loved the letters they wrote to each other and the journal entries.  There are also a couple of villains  in this story and they are truly evil.  I love a good villain.
Jessica Day George is a great author and one of my favorites.  This book is definitely worth reading.  I give this book 5 stars.