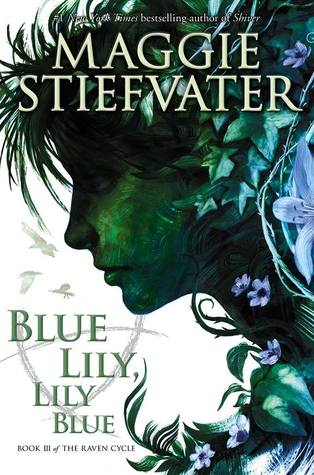 by Maggie Stiefvater (Goodreads Author)
Book Synopsis(Goodreads):
There is danger in dreaming. But there is even more danger in waking up.
Blue Sargent has found things. For the first time in her life, she has friends she can trust, a group to which she can belong. The Raven Boys have taken her in as one of their own. Their problems have become hers, and her problems have become theirs.The trick with found things though, is how easily they can be lost.
Friends can betray.
Mothers can disappear.
Visions can mislead.
Certainties can unravel.
Quote 1:
"You can be just friends with people, you know," Orla said. "I think it's crazy how you're in love with all those raven boys."
Orla wasn't wrong, of course. But what she didn't realize about Blue and her boys was that they were all in love with one another. She was no less obsessed with them than they were with her, or one another, analyzing every conversation and gesture, drawing out every joke into a longer and longer running gag, spending each moment either with one another or thinking about when next they would be with one another. Blue was perfectly aware that it was possible to have a friendship that wasn't all-encompassing, that wasn't blinding, deafening, maddening, quickening. It was just that now that she'd had this kind, she didn't want the other."
― Maggie Stiefvater, Blue Lily, Lily Blue
Quote 2:
"I'm glad you misdialed."
"Well. Easy mistake to make," she said. Might do it again." A very, very long pause. She opened her mouth to fill it, then changed her mind and didn't. She was shivering again, even though she wasn't cold with the pillow on her legs.
"Shouldn't," Gansey said finally. "But I hope you do."
― Maggie Stiefvater, Blue Lily, Lily Blue
Quote 3:
"Gansey thought of how strange it was to know these two young men so well and yet to not know them at all. Both so much more difficult and so much better than when he'd first met them. Was that what life did to them all? Chiselled them into harder, truer versions of themselves?"
― Maggie Stiefvater, Blue Lily, Lily Blue